More Fan Club news
On the eve of Invasion XI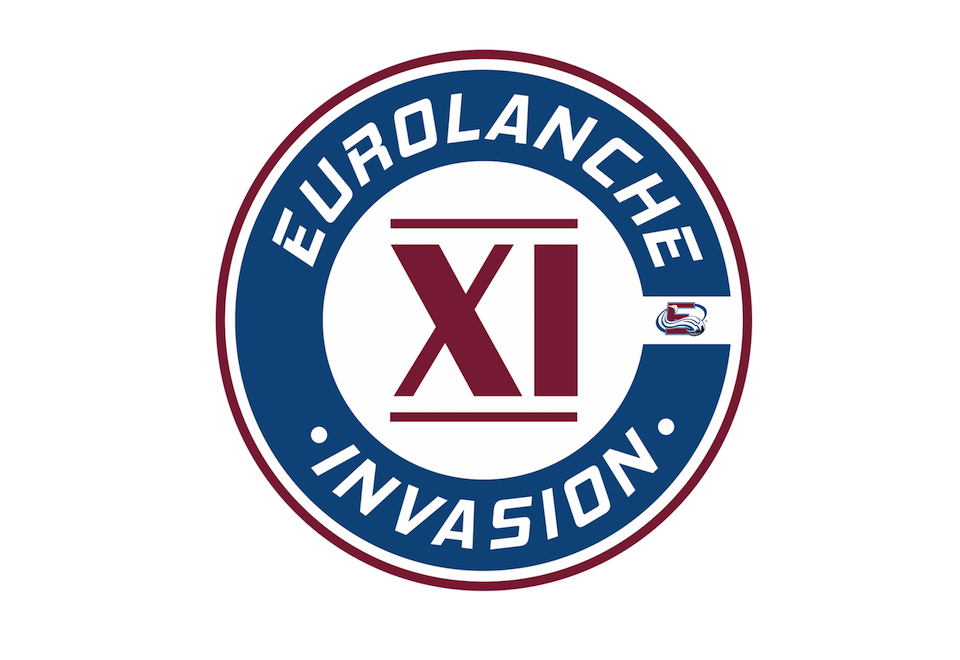 A commentary to the eleventh Eurolanche Invasion.
The eleventh Eurolanche Invasion begins tomorrow. For me personally, this will be my tenth trip. As I've said not so long ago, after last year's Invasion, I was mulling about taking at least a year off. Since the 2011-12 season, I haven't missed a single one and between 2008 and 2018, I wasn't in Denver only in 2012, meaning that I only missed a single Invasion from the last ten.
The two-and-a-half-week program includes activities almost planned to the minute – the US isn't just somewhere around the corner and most won't have the opportunity to return overseas – which isn't only connected to physical, but to mental fatigue as well. Being the main organizer of the trip, I'm responsible for a number of people and I always strive to exceed their expectations. And then there's my job and the limited number of days I can take off.
That's about it in terms of the negative and tiresome elements, which caught up with me following Invasion X. But a couple of weeks passed and after I saw how many people are interested in taking part in the project, I chose to do it once again. The overall number of participants will equal the project's record, with the number of nationalities even setting a new one.
But it wasn't just the immense interest of Eurolanche members that convinced me. During the previous trips, I grew to like Colorado State, Denver and the US in general so much that it made saying no really difficult. The culture, nature, people, restaurants, shops, the whole environment… It's a different world, in which I feel almost at home. And spending two and a half weeks there isn't nearly enough. I feel really well in Colorado, so much that it hasn't been just about hockey for some time now. Colorado became like an addiction for me, one I can't easily resist. I'm really happy that I can share my feelings and my experience with other hockey fans – either with those, who venture to the US for the first time, or with those that have been returning for quite some time now.
At this point, I'd like to take a moment to speak about our members. With time, Eurolanche began to grow, functioned thanks to a group of fans, benefited from the help of others, including Peter Budaj or Jan Hejda, before becoming something like a perpetual machine. The Fan Club lives its own life. It built a brand, cemented its name, became well-known in the hockey community. And with time, one of its goals somehow became to organize regular trips to the US, the overall costs of which are unrivaled by any commercial travel companies. Eurolanche united dozens of fans and took almost 60 of them overseas during the span of ten Invasions. How many of them wouldn't have had the chance to go to the US if it wasn't for Eurolanche? This is the question I keep asking myself, which I'm glad for, because it captures the complexity of a small project of fans, which kind of grew over their heads… And that's only good.
During the past couple of weeks, you had the chance to read stories and interviews with the participants of the Eurolanche Invasion XI on the Fan Club's official website Eurolanche.com. You had the opportunity to get to know different kinds of people, fans, who lead very different lives, all have very different stories and expectations, but are united in one aspect – that they support the Colorado Avalanche above all. I'm very glad that Eurolanche has managed to connect total strangers and that it even managed to spark long-lasting friendships in several cases.
One more thing before I finish. As it's already known, Colorado will play an outdoor game next season. And we know that we'll be there a year in advance. The Eurolanche Invasion project will get its twelfth edition. It's like we left a big magnet in Denver that keeps pulling us back…
Basic information about the Eurolanche Invasion project, as well as information about the previous ten trips are available at Invasion.Eurolanche.com. If you're considering taking part in a future Invasion and have any questions, please send them to us via eurolanche@eurolanche.com. Registration will be made available at a later date and every Fan Club member, who provided his email address in the signup form, will be notified via the provided email address.
David Puchovsky
, Slovakia, eurolanche@eurolanche.com
11/02/2019 - 18:00
Discussion