More Fan Club news
Eurolanche Invasion XI: Final day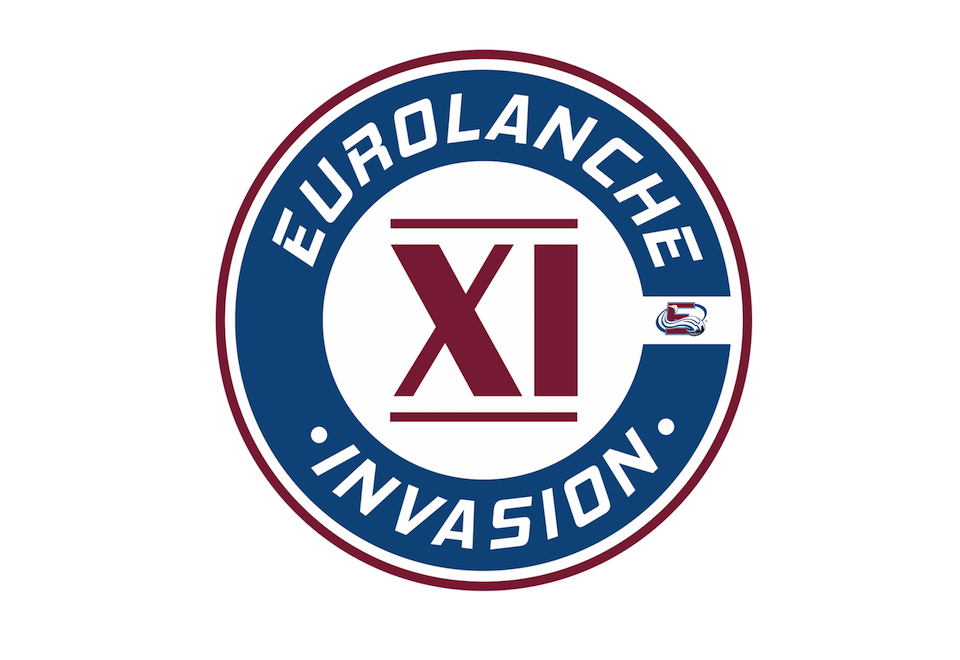 Daily updated recap of the Eurolanche Invasion X with a photo of the day and important links.
Diary in English - Photo gallery - Online coverage - Eurolanche on Instagram - Eurolanche on Twitter - Meet Eurolanche in the US
DAY 17 - Leaving United States and arriving back to Europe on the next day.
DAY 16 - We had a special schedule for our last full day in Denver, followed by the last time shopping and the fifth Avalanche win during our stay.
DAY 15 - Driving in the sunny Rocky Mountains, quick visit to the Rocky Mountain Arsenal National Wildlife Refuge and our firsr ever AHL - Colorado Eagles game.
DAY 14 - We landed back in Denver, enjoyed really, really hot weather, swim in the poll, had a lunch at SoBo and visited our seventh game.
DAY 13 - The Jack Daniel's distillery tour and a long 9-hour driving back to Chicago for an overnight stay.
DAY 12 - Visits to the gravesites of the KFC founder and a boxer Muhammad Ali, Jim Bean distillery and the great game in Nashville.
DAY 11 - We visited the John Hancock Center (360 Chicago views), had a little walk in Downtown, met with some Avalanche players and watched a huge Avs win.
DAY 10 - We arrived to Chicago, ate a depp dish pizza and had a walk in Downtown.
DAY 9 - Visit to the Colorado Eagles practice with the meeting the players afterwards, shopping in Downtown and a great big win over the Jets.
DAY 8 - A day in Colorado Springs, where we visited the Air Force Academy and the Olympic Training Center.
DAY 7 - After never ending shopping, we enjoyed our first win and also met Kaut and Francouz.
DAY 6 - Very busy day and of the greatest in the Invasion history: Red Rocks, Georgetown, Vail, Rocky Mountains, St. Elmo, Gator Farm and Great Sand Dunes all in one day!
DAY 5 - Game 2 of the Invasion XI and Denver Downtown.
DAY 4 - Last shopping in Las Vegas, taking nice photos in the nice weather (finally), the Las Vegas sign and finally a comeback to Colorado.
DAY 3 - Another day in Las Vegas that had brought rich individual and group schedule, like for example watching Avs game against the Jets, a trip to Hoover Dam or a meeting with David Copperfield.
DAY 2 - We spent whole day in Las Vegas.
DAY 1 - Arriving to Denver, where 5 of 12 first participants met and watched their first Avalanche game of the Invasion XI, which ended by another loss for the Avs, sadly.
Basic information about the Eurolanche Invasion project, as well as information about the previous ten trips are available at Invasion.Eurolanche.com. If you're considering taking part in a future Invasion and have any questions, please send them to us via eurolanche@eurolanche.com. Registration will be made available at a later date and every Fan Club member, who provided his email address in the signup form, will be notified via the provided email address.
Eurolanche.com
, Worldwide, eurolanche@eurolanche.com
01/03/2019 - 19:00
Discussion