More stories in English
Varlamov is back in great condition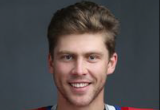 The Russian goalie was finally in the net after big break due a knee injury.
Semyon Varlamov is officially back and he still rules in the KHL! He saved 24 of 25 shots and contributed to Lokomotiv Yaroslavl´s win 4:1 over Avtomobilist Yekaterinburg. Varlamov has come back to the net after seven straight missed games due mysterious knee injury. Firstly, he said he is not injured. Secondly, the team confirmed his injury.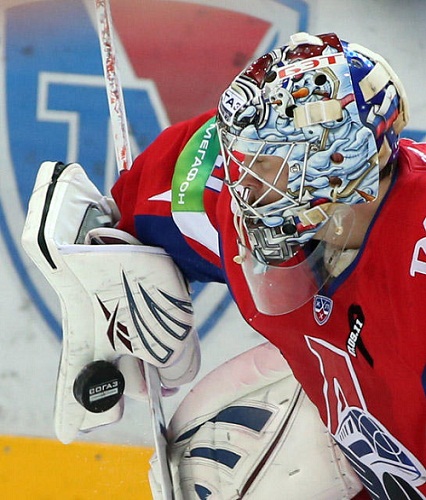 Varlamov is currently the best goalie in the KHL. He played in 13 games and won 11 of them. He saved 415 of 436 shots, what is 95.2 save percentage. Additionally, his GAA is 1.58 and also he has recorded three shutouts.
Paul Stastny is another Colorado Avalanche player, who is enjoying his time in Europe very well. He is a strong part of the EHC Red Bull Munich, the member of the elite German league. Munich won 5:4 against Straubing on Friday´s night. Stastny opened the score of the game and added two assists. One of them contributed to the game winning goal.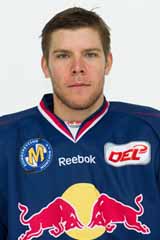 Totally, Stastny played in 11 games, scored 7 goals and gained 10 assists for 17 points.
David Puchovsky
, Slovakia, eurolanche@eurolanche.com
21/12/2012 - 22:00
Comments
There are currently no comments for this article.

New comments
Ono to vypada zle, ze je to posledni misto, ale letos jsme byli posledni s 90 body. Avs stale jeste neukazali,... More in:
Kto vyhrá Centrálnu divíziu?
Předně bych chtěl říct, že Centrální divize je hodně vyrovnaná a i zranění opory může pro tým znamenat naprost... More in:
Kto vyhrá Centrálnu divíziu?
ti co tuto tabulku zostavili su but blbci comu verim... alebo su slepi.... Avs na poslednom mieste si robia sr... More in:
Kto vyhrá Centrálnu divíziu?
Myslim,ze tym je poskladany perfektne,kvalitni posily plus tym doufejme spravne doplni. Patrim k tem,kteri ver... More in:
Predpovede na sezónu 2015-16
New articles