More stories in English
Duchene didn´t play, O´Byrne won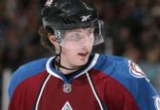 Matt Duchene did not play, Ryan O´Byrne played his 15th ECHL´s game on Saturday.
Matt Duchene
did not play on Saturday. There are two unconfirmed news, first, he has got a little hip injury and the second is he does not want to get injuries for a worthless match.
Ambri-Piotta
was losing 5:2 in
Fribourg
after second period
at the time of the deadline this story.

Matt Duchene gained five points in four games for two goals and three assists.

Ryan O´Byrne
was in the action on late Saturday´s night of European time. He played his 15th game for ECHL´s Florida Everblades and won 6:4 to Greenville Road Warriors. Florida was losing 1:4 but scored five third period goals. Ryan O´Byrne gained two assists.

O´Byrne in 15 games in ECHL gained eleven points for two goals and nine assists. He added plus five points and ten penalty minutes.

Rudolf Sery
, Slovakia, rudolf@eurolanche.com
05/01/2013 - 21:00
Comments
There are currently no comments for this article.

New comments
Landy... my favourite ... More in:
Denníky Duchenea a Landyho (1.)
ja osobne si myslim ze Columbus Blue Jackets niesu tym timom od ktoreho by sme sa mali inspirovat alebo vo vel... More in:
Čo nového u Avs? (4.)
no jo len mna zaujima nejaky zapas len ked tam mam nejaky oblubeny tim ako na ms slovensko a nhl colorado a na... More in:
Hokej je konečně zpět!
Já se na to teda těším, je to známka toho, že je hokej zpět a navíc o měsíc dříve než-li v jiných sezónách! a... More in:
Hokej je konečně zpět!
New articles