More stories in English
Now what?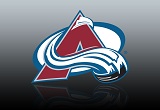 Or how the NHL and the Avs turned me off hockey.
It started in the summer. The
Avs
were in no hurry to sign
Ryan O'Reilly
. They said they were waiting to see how the new CBA is shaping. Nothing wrong with that, except the other RFAs were signed. And even some new faces were joining the team. And then the NHL and the NHLPA, leaded by two of the biggest morons in sports history, thought we need a break from hockey, to focus on our real lives. The lockout saga threatened to get longer and more boring than the "Lord of the Rings" movies. And when we got tired of the "good signs" turned into abrupt breaks in negotiations, they finally managed to sign a new CBA. And the season started.
Boy, was I anxious to see the Avs again. Granted, I watched some Monsters games, but it wasn't the same. But now, the Avalanche was back, even without O'Reilly. Sure he would be signed in a few days, right? It's common sense. After all, he was the best player from a year ago.
And then it started... A few good games sprinkled in a mass of horrendous ones. Of course, the injuries didn't help. But injuries are not the whole story. If you want to have a better understanding of the state of the Avs, the best image is Sacco's lost look, on the bench. That tells me everything I need to know about the team. And all those high hopes and excitement that come with a new season were lost in a blink of an eye.
And the O'Reilly story got ugly. Ryan was holding out for what he thought he deserve. The management gave him the usual "take it or leave it" offer. The fans split in two camps. The "O'Reilly isn't as good as he thinks, he only had one good year, trade him now" camp and the "the management is cheap and they treat Ryan like they treated Lappy, Brunette, Anderson, and so on".
I have two things to say about that. O'Reilly didn't have one good year. He had three good years. The first two he was the best defensive minded center of the team, great on PK, even though he was a teenager. In the third year he continued to get better, adding offensive prowess to his already very good game. He was known as being what they call a rink rat, and most of the fans saw him as the new captain.
Also, for years we were fed the BS that the team is not spending on big name free agents because it's saving for their young guns. The time has come. You have to spend to keep your young guy that lead the league in takeaways and team in points. But no, the management spread the rumor that O'Reilly asked for 5 million per year (a rumor that was lately denied by Ryan's agent) and refused to pay him. Call me stupid, but even if it so, O'Reilly is better than David Jones who you just paid 4 million. He actually is better than Stastny, who still collects more than 6 million. To be clear, I have nothing against David and Paul, good for them that they got paid. But the team got cheap after it was foolishly spending when it shouldn't have.
And we've arrived to last night's game, against Edmonton. Luckily for me, I didn't see it and I happened to find out the score before I got to watch the archive. And then I found out the story of how they blew a 4-1 lead. If only this was the first time they blew a big lead...
Actually, that's what sets apart a good team from a bad team. The bad team might win a few games, but they lack consistency and they always crumble in the end. The Avs are 28th in the League. I know what you're thinking, 3rd pick overall, right? So what? You can get a collection of good picks, as long as nothing changes at the top, they're ain't gonna help you much. How many teams give the coach an extension, after three years in which the team only got to the playoff once - carried by the amazing play of Anderson - and had two horrible season? And they still stick with Sacco, even though he obviously doesn't have any solutions. I don't know if he lost the respect of his players - although last year's timeout called by O'Brien above his head suggests he did - but he clearly can't save the sinking ship.
And that's the story of how I came to not care about hockey that much. I'm still watching the Avs, but I'm not that invested in the games. Of course, the season will end, the rumors will start again, the team will probably get a high pick in the draft, and in October we'll get our hopes up again... I guess I'll never learn.
Robert Ciubotaru
, Romania, eurolanche@eurolanche.com
17/02/2013 - 22:00
Comments
| | | |
| --- | --- | --- |
| Subject: | Author: | Date: |
| | AvFan | 18. 02. 2013 05:16 |
| | Coloraďak | 18. 02. 2013 06:51 |
| | petrik | 18. 02. 2013 09:34 |
| | Matěj | 18. 02. 2013 10:23 |
| | Americanario | 19. 02. 2013 01:01 |
| | Matěj | 19. 02. 2013 08:59 |
| | Andylanche | 21. 02. 2013 18:52 |
New comments
Landy... my favourite ... More in:
Denníky Duchenea a Landyho (1.)
ja osobne si myslim ze Columbus Blue Jackets niesu tym timom od ktoreho by sme sa mali inspirovat alebo vo vel... More in:
Čo nového u Avs? (4.)
no jo len mna zaujima nejaky zapas len ked tam mam nejaky oblubeny tim ako na ms slovensko a nhl colorado a na... More in:
Hokej je konečně zpět!
Já se na to teda těším, je to známka toho, že je hokej zpět a navíc o měsíc dříve než-li v jiných sezónách! a... More in:
Hokej je konečně zpět!
New articles