Oslava projektu Eurolanche Invasion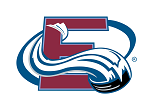 Fanklub Eurolanche zorganizuje jubilejnú výpravu do zámoria.
V poradí 11. sezóna fanklubu Eurolanche prinesie po minuloročnej oslave jeho desiateho výročia ďalší dôvod na oslavu - desiaty výlet jeho členov do Colorada pod názvom Eurolanche Invasion X. Zájazdu sa od 24. februára do 11. marca zúčastnia piati členovia fanklubu zo Slovenska, Českej republiky a Fínska. Spolu uvidia sedem zápasov Colorada Avalanche, z toho dva v Chicagu a Columbuse.
Pri príležitosti organizácie jubilejnej Eurolanche Invasion nájdete na webe Eurolanche.com sériu špeciálnych článkov o histórii tohto najunikátnejšieho projektu v celej Európe v rámci fanúšikov NHL. V článkoch si po rokoch na jednotlivé predošlé Invasion budú spomínať jej účastníci v krátkych textoch, pripomenieme vám opäť oficiálne, dlhšie sumáre, pozrieme sa na najzaujímavejšie fotografie a videá, ale aj na samotnú históriu a podrobné štatistiky týkajúce sa Invasion. Samotná Eurolanche Invasion X sa po svojom skončení dočká štandardného sumáru a taktiež v priebehu marca a apríla ďalších spomienkových textov a materiálov.
Pri príležitosti oslavy projektu bude vyhlásená aj jediná súťaž, ktorá bude túto sezónu dostupná pre všetkých členov Eurolanche, nielen pre skupinu Yeti Ultras.
Aside from last year's 10th anniversary celebration, there will be more to celebrate during the 11th season of the Eurolanche Fan Club – the tenth overseas trip of its members to Colorado under the name Eurolanche Invasion X. Participating in the trip, which will take place between February 24 and March 11, will be five Fan Club members from Slovakia, the Czech Republic and Finland. Together, they will attend seven game of the Colorado Avalanche, two of those being away games in Chicago and Columbus.
On the occasion of the jubilee tenth Eurolanche Invasion, a series of special articles about the history of the most unique project in entire Europe involving NHL fans will be published at Eurolanche.com. The aforementioned articles will also include memories its participants recalled after all these years, official, longer summaries, the most interesting photos and videos, as well as the history of the Invasion project itself and its detailed statistics. The Eurolanche Invasion X itself will be summed up in a standard recap following its conclusion, with articles about memories from the trip and other content being published throughout March and April.
On the occasion of the celebration of the Invasion project, a sole contest will be held, which will not only be available to members of the Yeti Ultras group, but to all Eurolanche members as well.
Basic information about the Eurolanche Invasion project, as well as information about the previous nine trips are available at Invasion.Eurolanche.com. If you're considering participating taking part in a future Invasion and have any questions, please send them to us via eurolanche@eurolanche.com. Registration will be made available at a later date and every Fan Club member, who provided his email address in the signup form, will be notified via the provided email address.
Since 2008, the Eurolanche Fan Club provided 54 of its members from 8 countries with the opportunity to travel to Colorado during its nine Invasions. Together, they've attended 56 Colorado Avalanche games, four of them being played away from the Pepsi Center.
Všetky základné informácie o Eurolanche Invasion a o predošlých deviatich výletoch nájdete na Invasion.Eurolanche.com. Ak uvažujete o účasti na budúcej Invasion a máte otázky, posielajte ich na eurolanche@eurolanche.com. Prihlasovanie bude spustené neskôr a budú naň upozornení členovia fanklubu, ktorí pri registrácii uviedli svoju e-mailovú adresu.
Fanklub Eurolanche dostal do Colorada od roku 2008 počas desiatich Eurolanche Invasion 53 svojich členov z 8 krajín na spolu 56 zápasov Colorada Avalanche, z ktorých sa štyri odohrali mimo Pepsi Centra.
Eurolanche.com
, Worldwide, eurolanche@eurolanche.com
10/01/2018 - 11:00
Discussion