Ten Eurolanche Invasions (1.)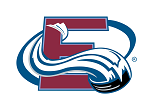 A commemorative series of articles about all organized Eurolanche Invasions, as recalled by their participants.
Brano Svec, member of the Eurolanche Invasion VII:
The first NHL game is special for a fan too. For me, it was even much more. I participated on the ice in the contest in the second intermission. I got hockey equipment on my body and head just all over my Slovak national jersey. When the players left the ice, I started to play a big memory game. I would be a big man when I say this my friends back at home! :) I won it, I won the Bernie figure and said few words to an arena host. So I am still undefeated in the NHL.
Basic information about the Eurolanche Invasion project, as well as information about the previous nine trips are available at Invasion.Eurolanche.com. If you're considering taking part in a future Invasion and have any questions, please send them to us via eurolanche@eurolanche.com. Registration will be made available at a later date and every Fan Club member, who provided his email address in the signup form, will be notified via the provided email address.
Eurolanche.com
, Worldwide, eurolanche@eurolanche.com
13/01/2018 - 19:00
Discussion