More Fan Club news
Summary of Eurolanche's 12th season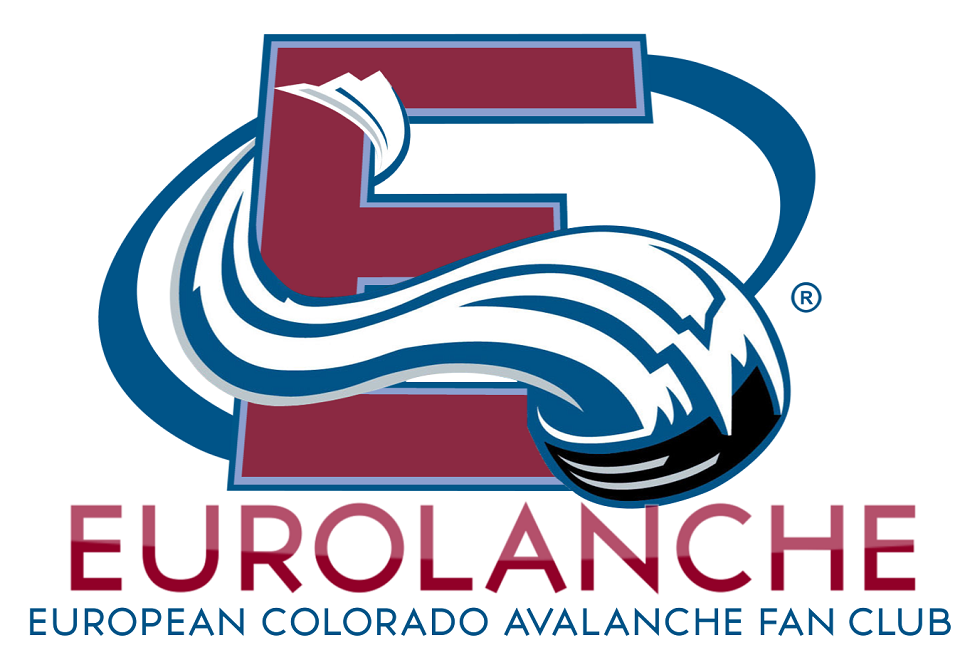 A look at yet another season of the Eurolanche Fan Club.
The biggest Colorado Avalanche fan club has finished its 12th season in existence. For the very first time since being officially founded, Eurolanche saw the Avs make the playoffs in two consecutive seasons. The 2018-19 season also saw several Fan Club member events take place and a number of innovations being made.
The biggest event of the past seasons has been Eurolanche's eleventh trip to Colorado under the moniker Eurolanche Invasion XI. For the second time in the project's history, 12 members in total took part in the trip, with a record-breaking six countries being represented among the Invasion group. For the first time ever, the participating members attended eight Avalanche games, two of them in Chicago and Nashville.
In December 2018, the Fan Club celebrated the 10th anniversary of the Eurolanche Invasion I, Eurolanche's very first overseas trip, with the celebration being preceded by a series of commemorative articles and photos. The Fan Club's book, "10 Years of the Eurolanche Fan Club", which also commemorates its history, was published in its entirety online a year after being published in a limited amount of printed copies.
The preliminary registration for the Eurolanche Invasion XII was opened in January 2019, at the same time the NHL and the Avalanche officially announced an outdoor game in Denver against the Los Angeles Kings in February 2020.
During the playoffs, nine Eurolanche members spent several days in Normandy thanks to Jake Schroeder and Denver PAL, which owns a house there, using it to organize events, which include local sightseeing, mostly focused on important WWII sites and memorials in the region. Eurolanche first made it to Normandy back in July 2018, publishing several articles on the occasion and covering the trip extensively via social media.
The Fan Club organized two member meetings in its twelfth season – one in Prague during the regular season and one in Bratislava during the playoffs. The member meeting was one of two events being organized in the Czech capital, as Eurolanche members also met with current Sparta Prague head coach Uwe Krupp, the goal scorer of the Avs' Cup-clinching goal in 1996. This was the Fan Club's second meeting with the German hockey legend, while the meeting with Sven Andrighetto in Switzerland in the 2018 offseason was their first.
The Eurolanche League continued with its ninth edition, offering participating fans the chance to win interesting prizes once again.
The Yeti Ultras, the Fan Club's group for most active members, received a new logo.
Eurolanche's coverage once again included several exclusive interviews with players from the Avalanche organization. Its official website received a new "OUR EVENTS" section, which cohesively summarizes all events organized by the Fan Club.
Eurolanche.com
, Worldwide, eurolanche@eurolanche.com
12/09/2019 - 19:30
Discussion