More Fan Club news
Eurolanche celebrates 5th birthday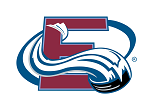 Eurolanche Fanclub celebrates the 5th anniversary of the existence. Joins us and celebrate it!
The first European fanclub of the Colorado Avalanche was founded exactly on the 12th August 2007. It was just an idea to unite all European fans on the one place. After few months the website with own domain and professional design was founded. The concept of the site has changed two times since to the current look.
Eurolanche has become unique organization of fans from all around the world. The fanclub was quoted and sourced several times not only by European, but mostly North American media. Members were also interviewed by Coloradoan channels four times. Eurolanche has gained the reputation of the source for alternative news and breaking news.
At the top of the all time success are definitely four trips of Eurolanche members to Denver, Colorado for the NHL games. All participants of so-called Eurolanche Invasions always met with all Avalanche players, got support from the Colorado Avalanche organization and spent great days in the USA. We could not forget on meetings with Paul Stastny and Peter Budaj in Slovakia and several meetings with Eurolanche members in Europe too. Meetings with Milan Hejduk, Jan Hejda and David Koci are planned in August 2012.
The season 2011/12 was breakout for the Eurolanche. More than 1000 stories in different European languages were published on the website. Fanclub organized several contests for the authentic signatures of the Avalanche players and the Avs memorabilia. The number of daily visitors has increased significantly and broke all-time records. Eurolanche Invasion IV was a part of the last year success too.
At the end I would like to thank to all Eurolanche members and fans for their favor. The biggest thank you goes to people who helped me and still help me with the fanclub. It was not possible to build this project without financial, content and organization support. Special thanks go to Norbert Gruber and Matej Klucho who have been in the Eurolanche almost since the Day 1. Big thanks to Jakub Klos for the administration help, Rudo Sery for the help with the content anywhere and anytime, and to all active and also former editors.
On the occasion the 5th birthday of Eurolanche we decided to make a little surprise for all members. You can download at this link headshots (photos) of all and some former Colorado Avalanche players. It is a great memorabilia for signatures! You can receive them on the trips with us or in the contests.
David Puchovsky
, Slovakia, eurolanche@eurolanche.com
12/08/2012 - 12:20
Discussion