More stories in English
Paul Stastny to EHC Red Bull Munchen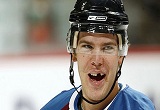 Paul Stastny will attend in germany's EHC Red Bull Munchen till lockout ends.
Germany's Eishockey league is going to welcome another NHL star and we have another Avs player closer.
EHC Manager Christian Winkler in the official statement for ehc-muenchen.de: "The obligation of Paul Stastny is another dream coming true for us. Due to our current injury crisis, it is a godsend that there is a lockout in the NHL. The lockout allows us, even if only for a short time, that we can strengthen a lot. The obligation certainly entails also a risk, because you do not know when the lockout ends. However, we have discussed the internal situation closely and wanted to help the team immediately. If the licensing all goes well, we can use it on Friday in a game in Hanover. "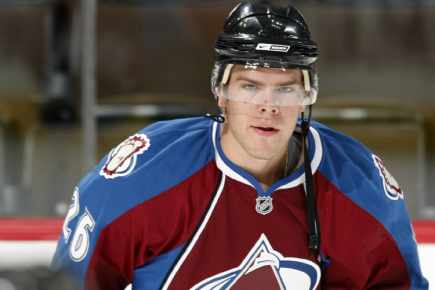 Paul Stastny in Avs jersey
Paul will wear number 11 and he'll very likely play tommorow.
Good luck, Paul!
Ales Bubilek
, Czech Republic, ales@eurolanche.com
15/11/2012 - 15:30
Comments
There are currently no comments for this article.

New comments
Haha, mám naprosto stejný názor. Akorát že neironizuji slovo "rádi", ale doslova říkam, že Radulov je prase a ... More in:
Nebol by lepší Šipačov?
No když se tak dívám na výsledky ankety, jde vidět, že Radulova máme opravdu všichni velmi "rádi" Šipačov by... More in:
Nebol by lepší Šipačov?
pri MS jsem si rikal ze bych ho chtel do Avs, hral opravdu skvele..a podle me by se mohl prosadit stejne jak P... More in:
Nebol by lepší Šipačov?
Třeba, avšak pravděpodobné to moc není... ikdyž stát se může cokoli ... More in:
Duchene úspěšný na MS
New articles