More stories in English
Paul Stastny to EHC Red Bull Munchen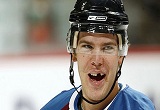 Paul Stastny will attend in germany's EHC Red Bull Munchen till lockout ends.
Germany's Eishockey league is going to welcome another NHL star and we have another Avs player closer.
EHC Manager Christian Winkler in the official statement for ehc-muenchen.de: "The obligation of Paul Stastny is another dream coming true for us. Due to our current injury crisis, it is a godsend that there is a lockout in the NHL. The lockout allows us, even if only for a short time, that we can strengthen a lot. The obligation certainly entails also a risk, because you do not know when the lockout ends. However, we have discussed the internal situation closely and wanted to help the team immediately. If the licensing all goes well, we can use it on Friday in a game in Hanover. "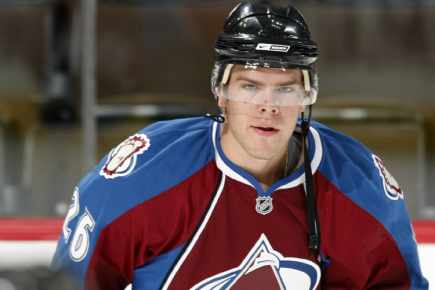 Paul Stastny in Avs jersey
Paul will wear number 11 and he'll very likely play tommorow.
Good luck, Paul!
Ales Bubilek
, Czech Republic, ales@eurolanche.com
15/11/2012 - 15:30
Comments
There are currently no comments for this article.

New comments
Ono to vypada zle, ze je to posledni misto, ale letos jsme byli posledni s 90 body. Avs stale jeste neukazali,... More in:
Kto vyhrá Centrálnu divíziu?
Předně bych chtěl říct, že Centrální divize je hodně vyrovnaná a i zranění opory může pro tým znamenat naprost... More in:
Kto vyhrá Centrálnu divíziu?
ti co tuto tabulku zostavili su but blbci comu verim... alebo su slepi.... Avs na poslednom mieste si robia sr... More in:
Kto vyhrá Centrálnu divíziu?
Myslim,ze tym je poskladany perfektne,kvalitni posily plus tym doufejme spravne doplni. Patrim k tem,kteri ver... More in:
Predpovede na sezónu 2015-16
New articles