Duchene and Canada win Spengler Cup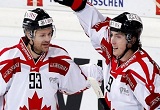 The recap of the last hockey day of the year 2012.
Matt Duchene and his Team Canada have become the champions of the oldest hockey tournament in the world called the Spengler Cup. Canada beats the Swiss team of HC Davos 7:2 in the final game on the last day of the year 2012. Duchene was without point, but you can bet the New Year party will look great for him and his teammates.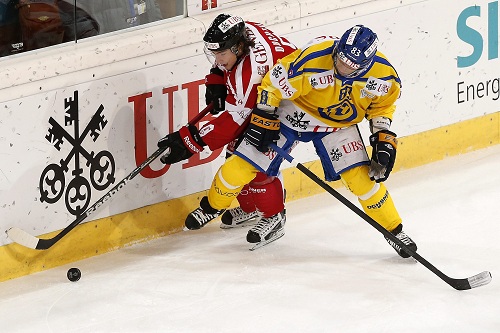 Duchene in the final game of the tournament. Photo by AP.
Sum up, Duchene played in all of four Canadian games; scored two goals and added three assists. He became the star of the semifinal game against the German team of Fribourg, when he scored two goals and gained one assists in the win 5:1.
Team Canada started their run for the Spengler Cup on 26th December, when they were defeat by German team of Manheim. On the next day, Canada surprisingly beat the HC Davos easily 5:0. Thanks to this win and the results of other teams, Canada had advanced directly to the semifinals from the group stage. Then Canada beat Fribourg and in the finals Davos again. Overall, five teams from Switzerland, Germany, Czech Republic and Russia took a part in the tournament, and one national team.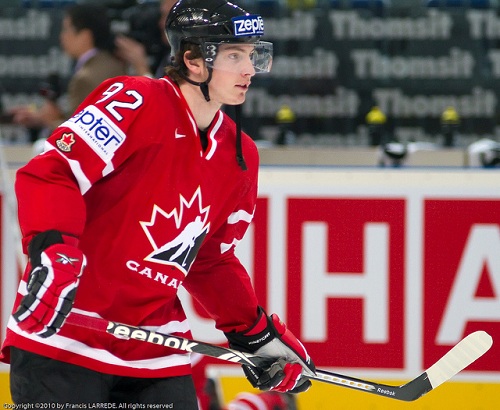 Duchene will stay in Europe and wait for the situation in the lockout in the NHL. If nothing will change, he continues in Switzerland playing for HC Ambri-Piotta.
David Puchovsky
, Slovakia, eurolanche@eurolanche.com, david.puchovsky@gmail.com
31/12/2012 - 14:30
Comments
| | | |
| --- | --- | --- |
| Subject: | Author: | Date: |
| | Kyle | 31. 12. 2012 16:10 |
| | dado | 31. 12. 2012 16:33 |


Já v play off moc nevěřím, Západní konference je neuvěřitelně nabitá a my zkrátka nemáme tak dobrý tým, jak se... More in:
Colorado Avalanche - tým pro play off?
Jenom se ujistím, je to ironie, že jo? ... More in:
Fantastický výkon, avšak nula bodov
Znáš ho ;) A přesně tak, na tomhle stavět, protože takhle hrát dál, tak máme do Vánoc (7 zápasů) tak 11 bodů ... More in:
Fantastický výkon, avšak nula bodov
Súhlasím, na dnešnom výkone musíme stavať do budúcna ... chcel som len poznať tvoj názor, to je všetko ;) ďak... More in:
Fantastický výkon, avšak nula bodov