More Fan Club news
Olympics on Eurolanche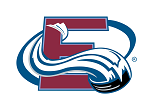 Official website of the Fan Club will bring daily updated Olympics coverage focused on the Colorado Avalanche players.
Four Colorado Avalanche players will travel to Russian city of Sochi where the 22nd winter Olympics in the history is underway. Avs captain Gabriel Landeskog will represent team Sweden, Paul Stastny will play for team USA, team Russia will count with Semyon Varlamov in the net and Matt Duchene will wear team Canada´s Jersey. The hockey tournament starts on this Wednesday, playoffs will begin on February 18th and the gold medal game is on the schedule for February 23rd. The NHL will restart on two days later and the Avs will be back in the action on the following day at home against Los Angeles Kings.
The topic of Olympics will be main theme on the Eurolanche´s official website www.eurolanche.com for the next days. "Our reporters will write stories about the Olympics on daily basis during the tournament. You will able to read a recap focused on the Avalanche players every day. The coverage will have a high quality like it was during the previous World Championship," said David Puchovsky, Eurolanche president.
The coverage won´t include only daily recaps and actual photos, but also breaking news about the Avs players that we post on our Twitter and Facebook. Recaps will show you all results of the concrete day and the schedule for the following one. You won´t miss any news regarding the Colorado Avalanche in Russia.
Eurolanche.com
, Worldwide, eurolanche@eurolanche.com
09/02/2014 - 17:01
Discussion