More Fan Club news
Eurolanche Meeting 10 in Czech Republic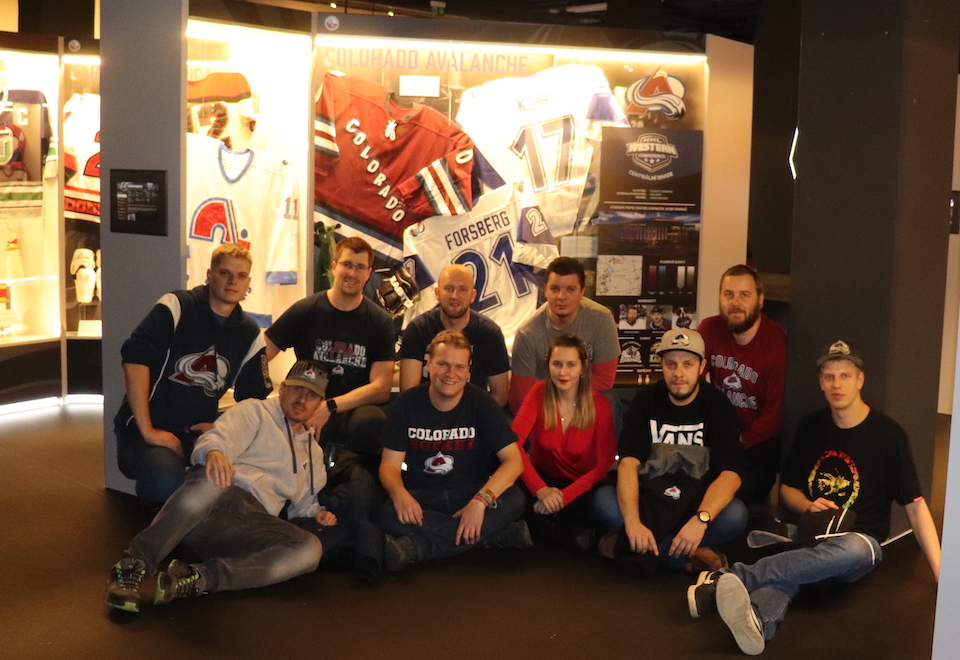 Eurolanche organized its first-ever playoff watch party.
The Eurolanche Fan Club recently organized a member meeting in Brno, the Czech Republic. A total of 9 Fan Club members from the Czech Republic, Slovakia and Austria spent an evening and the entire night with one goal in mind - to watch and support the Colorado Avalanche in Game 5 of the 2018 Stanley Cup Playoffs Conference Quarterfinals against the Nashville Predators. It was the very first time Eurolanche held a playoff watch party.
The Yeti Ultras Eurolanche's special member group, welcomed several new members at the meeting. Only members of said group can enjoy all exclusive benefits of the Fan Club, all free of charge.
The meeting's participants received autographs of Avalanche players collected by

Eurolanche Invasion X members during their stay in Denver. There was also a small betting contest to predict when the Avs would score their first goal. After everyone failed in the first two periods, the contest was restarted for the final frame. Jakub from the Czech Republic successfully predicted the exact minute and won a team pennant signed by Joe Sakic. The pennant was signed during a special meeting with the Avs' legend and current GM at the recent Invasion X in Denver.
The meeting's participants celebrated a huge 2-1 Avalanche comeback win. They had to choose a different sports bar early in morning to watch the third period as the first one had closed prior to the final frame. The meeting ended somewhere after 6 am local time. It was great to see people in an Avalanche jersey in the middle of Europe after such a great win. With the future looking bright and the Avs looking to build on their successful 2017-18 season, playoff watch parties will continue in the future in Slovakia, the Czech Republic, Austria and Hungary.
Eurolanche.com
, Worldwide, eurolanche@eurolanche.com
21/05/2018 - 17:00
Discussion