More Fan Club news
Eurolanche celebrates 15th birthday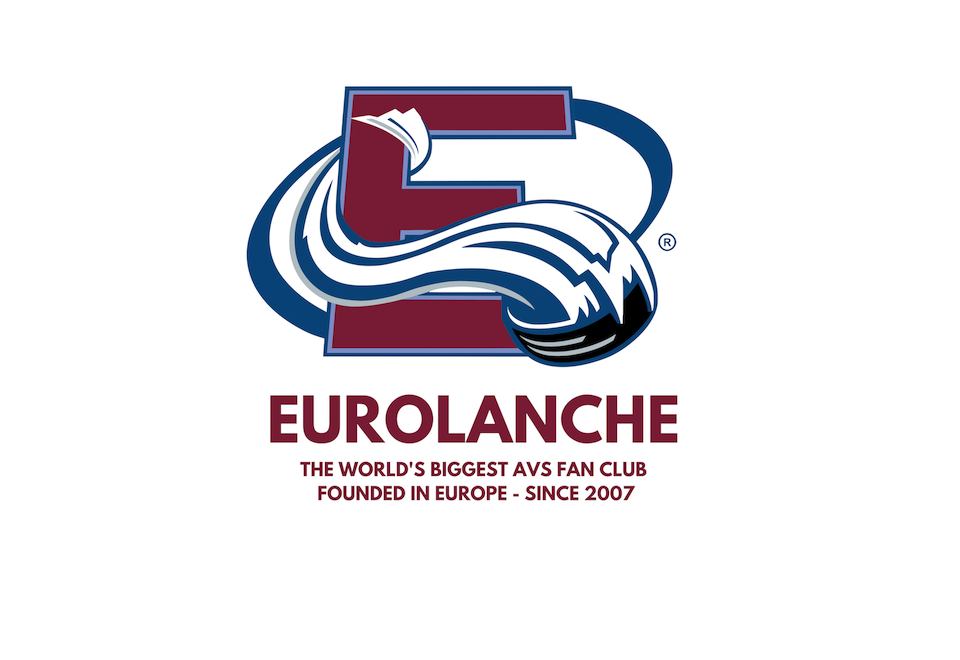 The Fan Club was founded in 2007 and has been uniting Avalanche fans from all over the world ever since.
Eurolanche, the world's biggest Avalanche Fan Club founded in Europe in 2007, celebrates its 15th birthday. Over a short period of time, the project, concentrated around a simple website, became a strong and stable group of fans, which has been regularly returning to Denver for Colorado Avalanche games, organizing meetings all over Europe and organizing giveaways and competitions for souvenirs for its members, as well as numerous other activities.
"I'm very glad that after two difficult years marked by the pandemic, which were immediately followed by the war in Ukraine, we finally got to see the Avs' win their third Stanley Cup after 21 long seasons. It sweetened the current difficult times, during which we, as a Fan Club, showed that we care about societal issues, that we can take a stand and help. I believe that we will continue to bring joy with our events and, given the opportunity, to help those who need it the most," said Eurolanche Founder and President David Puchovsky.
As of today, Eurolanche has 1 219 registered members from 46 countries from all continents except Antarctica. More than 13 000 fans follow the Fan Club on social media – Facebook, Twitter and Instagram.
During its 15 years in existence, Eurolanche has organized 12 trips to Colorado and the US. A total of 83 members from 11 countries attended 79 Avalanche games thanks to the Eurolanche on Tour project, including the outdoor games against the Detroit Red Wings and Los Angeles Kings, and several away games outside Colorado. Apart from Colorado, the project's participants also visited 12 other US states, as well as both Canada and Mexico.
In 2017, the Fan Club organized the Eurolanche Raid 2017 on the occasion of the Avs' double-header against the Ottawa Senators in Stockholm, Sweden, with over 50 members taking part.
Fan Club members also got together at 15 member meetings in Europe, at a special trip to Normandy, at the 10th anniversary meeting in Slovakia, two memorable 2022 Stanley Cup Final watch parties in the Czech Republic, or at numerous meetings with both former and current Avalanche players. Eurolanche members celebrated the Avalanche's championships at the numerous players' Stanley Cup parades as part of their days with the Stanley Cup. Most Fan Club members came to Pilsen, Czech Republic, to Pavel Francouz's parade.
Eurolanche's own book titled "10 Years of the Eurolanche Fan Club" published in 2017 further commemorates its history, offering an in-depth, personal account of its story as told by David Puchovsky. Former governor of Colorado and current US senator John Hickenlooper and Denver mayor Mike Hancock also paid tribute to Eurolanche's 10th anniversary via commemorative letters.
Dozens of European and North American media outlets have published reports and articles about Eurolanche, including NHL.com, NBC Sports, The Hockey News, Altitude TV or ProHockey.
Eurolanche's history also includes nine editions of its popular Eurolanche League betting competition, which offers special souvenirs and memorabilia to its three best participants. The Fan Club also holds regular competitions, offering its members dozens of chances throughout the years to win player autographs and other unique souvenirs.
Eurolanche.com
, Worldwide, eurolanche@eurolanche.com
12/08/2022 - 20:00
Discussion