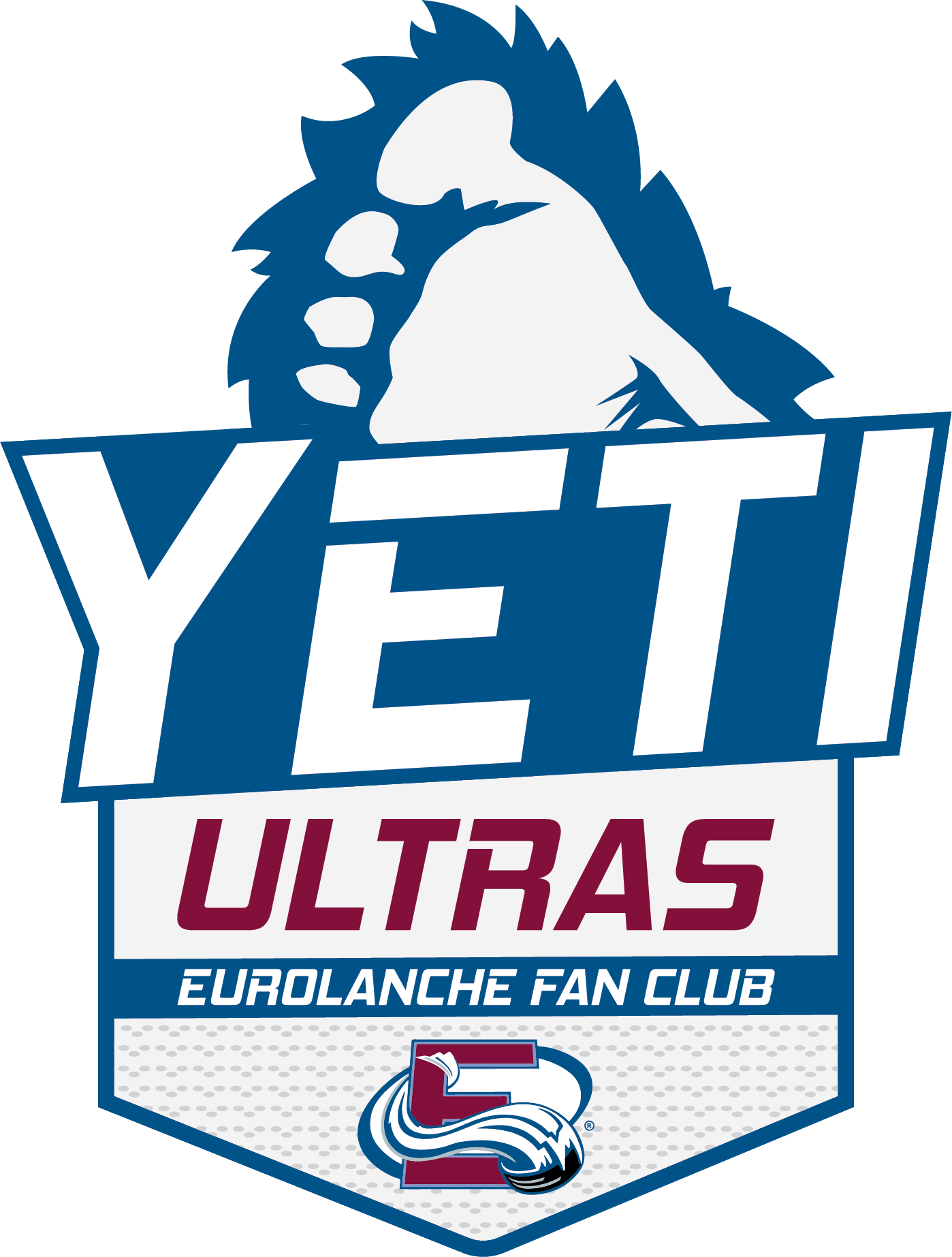 Yeti Ultras is a group of Eurolanche members who actively contribute to the development and spread the name of the Fan Club. The goal of the group is to create a community for the most active Colorado Avalanche fans with the aim of expanding the activities of the Fan Club, for which, in addition to shared experiences, its members will receive various benefits. The group's name is a reference to one of original Fan Club name proposals from 2007.

Any Eurolanche member, regardless of nationality, can became a Yeti Ultras member provided said member:
has significantly contributed to the development of Eurolanche
partakes in exemplary representation of Eurolanche
participates in Eurolanche events in Europe and/or the US, during which he exemplarily represents Eurolanche*
In other words, not a one-time, but continuous activity within the framework of the development and representation of Eurolanche in the past or present ensures membership within the Yeti Ultras group.
Benefits of Yeti Ultras membership:
all contests and giveaways are only available to Yeti Ultras members**
premium rewards in the event of finishing among the top three in the Eurolanche League betting competition
preferential right to register for Eurolanche events, including Eurolanche on Tour (capacity of events will be limited)
special discounts for the purchase of souvenirs and other items
special Eurolanche promotions for group members only
Facebook group, as well as a WhatsApp group chat for members
*the interval, nor the number of attended events isn't predetermined, as it's always subject to individual assessment
**with the exception of occasional promotions for Eurolanche's followers on Twitter
Ivan Riška
| | |
| --- | --- |
| Nickname: | Ginmaster |
| Age: | 37 |
| Hometown: | Trnava, Slovakia |
| Avs Fan since: | 1995/96 |
František Šandor
| | |
| --- | --- |
| Nickname: | Hesher |
| Age: | 40 |
| Hometown: | Čierna nad Tisou, Slovakia |
| Avs Fan since: | 1998/99 |
Michal Serafinovič
| | |
| --- | --- |
| Nickname: | serda |
| Age: | 36 |
| Hometown: | Vlasatice, Czech Republic |
| Avs Fan since: | 2000/01 |
Stephen DeGraff
| | |
| --- | --- |
| Nickname: | |
| Age: | 59 |
| Hometown: | Denver , USA |
| Avs Fan since: | 1995/96 |
Andrea Stankovská
| | |
| --- | --- |
| Nickname: | Andi |
| Age: | 34 |
| Hometown: | Košice, Slovakia |
| Avs Fan since: | 1998/99 |
Vašek Berounský
| | |
| --- | --- |
| Nickname: | Venca |
| Age: | 31 |
| Hometown: | Rychnov nad Kněžnou, Czech Republic |
| Avs Fan since: | 1999/00 |
Marek Körber
| | |
| --- | --- |
| Nickname: | Avalanche19 |
| Age: | 34 |
| Hometown: | Kunovice, Czech Republic |
| Avs Fan since: | 1998/99 |
Ladislav Solnický
| | |
| --- | --- |
| Nickname: | Láďa |
| Age: | 41 |
| Hometown: | Pardubice, Czech Republic |
| Avs Fan since: | Quebec Nordiques |
Ján Franko
| | |
| --- | --- |
| Nickname: | Januel |
| Age: | 31 |
| Hometown: | Smižany, Slovakia |
| Avs Fan since: | 2000/01 |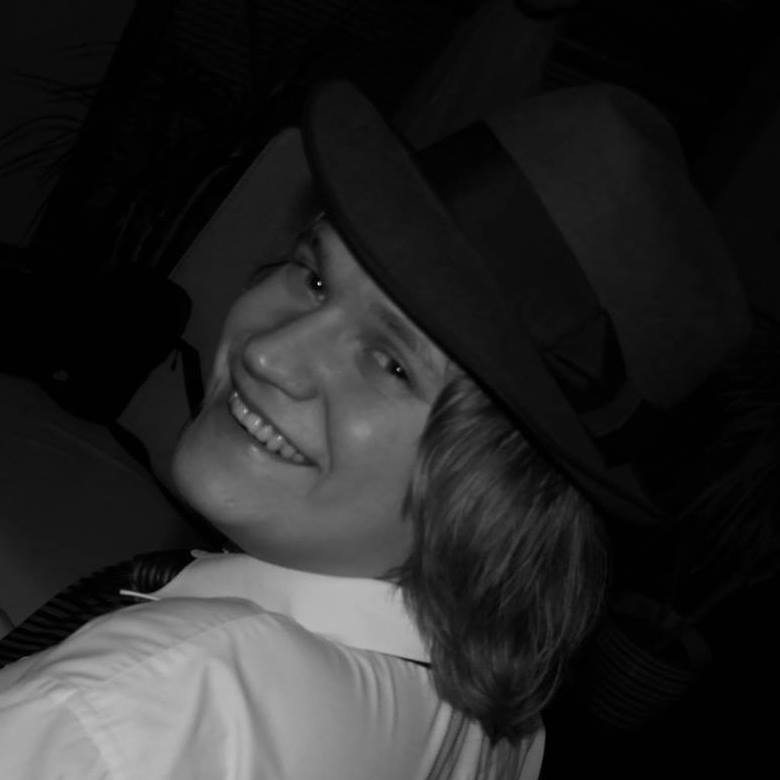 Peter Junek
| | |
| --- | --- |
| Nickname: | petteri |
| Age: | 32 |
| Hometown: | Holíč, Slovakia |
| Avs Fan since: | 2009/10 |
Igor Ontek
| | |
| --- | --- |
| Nickname: | Itchiboy |
| Age: | 28 |
| Hometown: | Bardejov, Slovakia |
| Avs Fan since: | 2011/12 |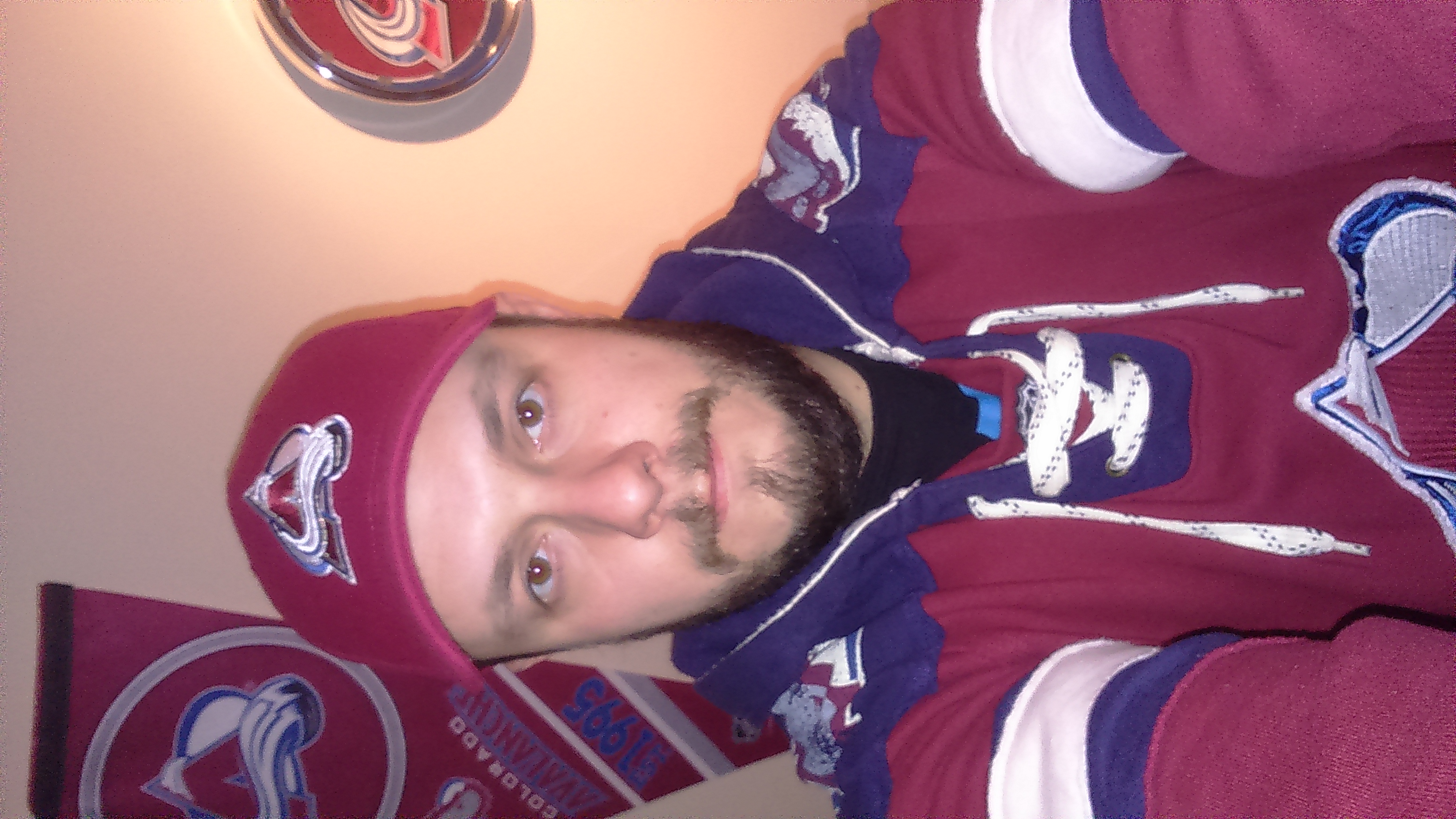 Michal Zdražil
| | |
| --- | --- |
| Nickname: | Zdráža |
| Age: | 37 |
| Hometown: | Chrudim , Czech Republic |
| Avs Fan since: | 1995/96 |
Boštjan Ćernenšek
| | |
| --- | --- |
| Nickname: | Bosko |
| Age: | 34 |
| Hometown: | Ptuj, Slovenia |
| Avs Fan since: | 1997/98 |
Kieran Lavelle
| | |
| --- | --- |
| Nickname: | Kd |
| Age: | 36 |
| Hometown: | Johnstone, United Kingdom |
| Avs Fan since: | 2000/01 |
Denis Púchovský
| | |
| --- | --- |
| Nickname: | Denis |
| Age: | 25 |
| Hometown: | Bratislava, Slovakia |
| Avs Fan since: | 2011/12 |
Pavol Skyba
| | |
| --- | --- |
| Nickname: | 8pali94 |
| Age: | 29 |
| Hometown: | Zdoba, Slovakia |
| Avs Fan since: | 2002/03 |
Tomas Vnuk
| | |
| --- | --- |
| Nickname: | Dedo |
| Age: | 38 |
| Hometown: | Zilina, Slovakia |
| Avs Fan since: | 1995/96 |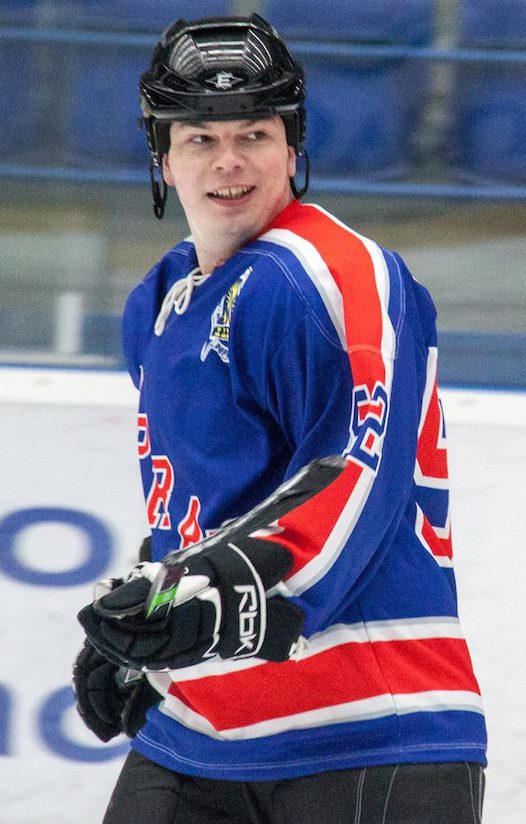 Branislav Švec
| | |
| --- | --- |
| Nickname: | Braňo |
| Age: | 41 |
| Hometown: | Poprad, Slovakia |
| Avs Fan since: | 2000/01 |
Juraj Čulák
| | |
| --- | --- |
| Nickname: | |
| Age: | 37 |
| Hometown: | Prievidza, Slovakia |
| Avs Fan since: | 1998/99 |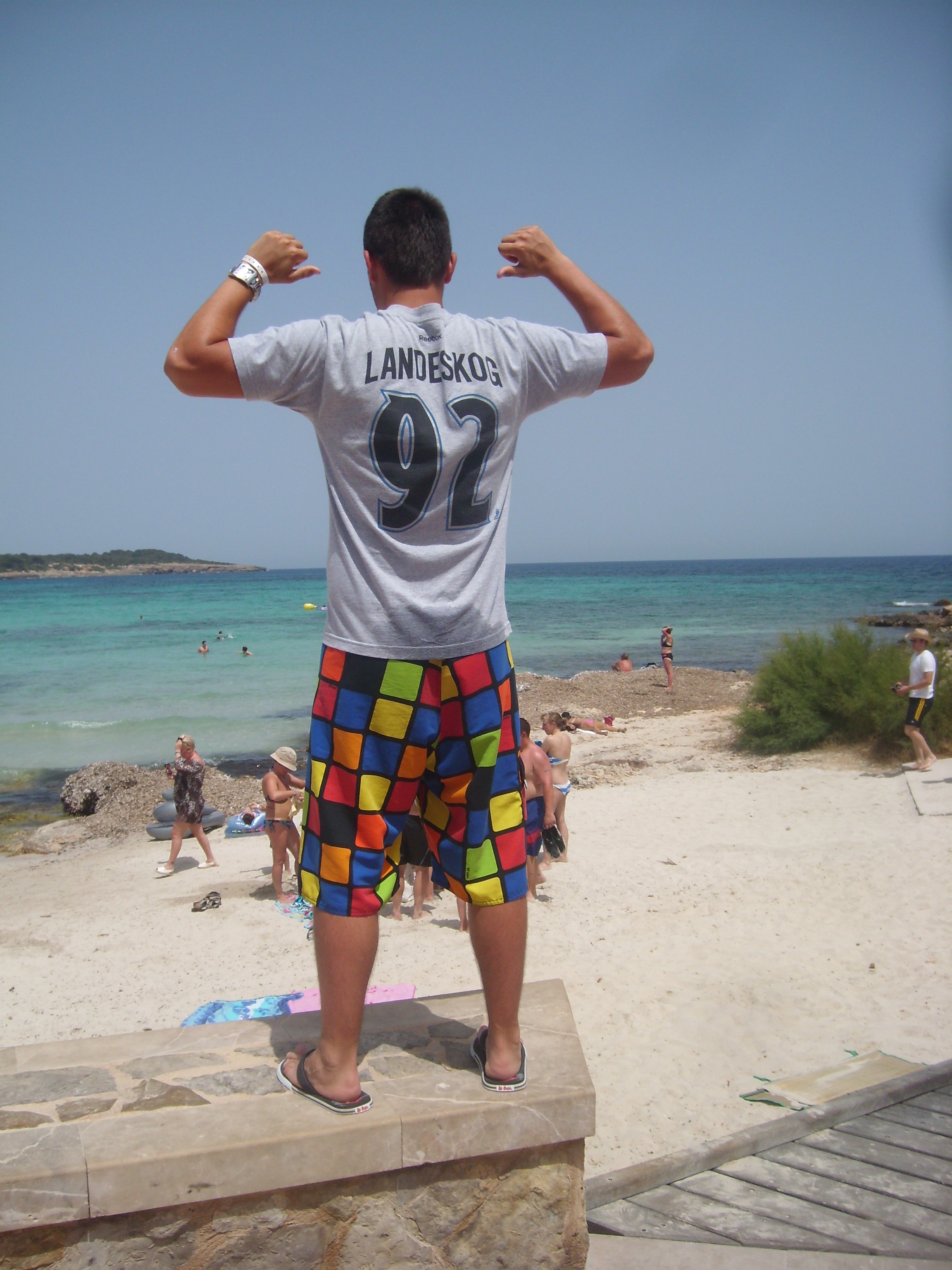 David Gavenda
| | |
| --- | --- |
| Nickname: | |
| Age: | 33 |
| Hometown: | Havířov, Czech Republic |
| Avs Fan since: | 2000/01 |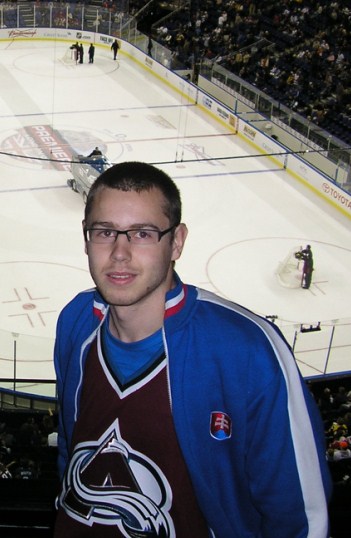 Jozef Illes
| | |
| --- | --- |
| Nickname: | joei33 |
| Age: | 40 |
| Hometown: | Vranov nad Toplou, Slovakia |
| Avs Fan since: | 1996/97 |
Martin Boledovic
| | |
| --- | --- |
| Nickname: | Matthew |
| Age: | 33 |
| Hometown: | Trnava, Slovakia |
| Avs Fan since: | 2001/02 |
Jan Němčík
| | |
| --- | --- |
| Nickname: | Johny |
| Age: | 34 |
| Hometown: | Havířov, Czech Republic |
| Avs Fan since: | 1999/00 |
Daniel Sukup
| | |
| --- | --- |
| Nickname: | rebel9 |
| Age: | 38 |
| Hometown: | Bratislava, Slovakia |
| Avs Fan since: | 1995/96 |
Michal Humburský
| | |
| --- | --- |
| Nickname: | Humbury |
| Age: | 31 |
| Hometown: | Robeč, Czech Republic |
| Avs Fan since: | 2000/01 |
Jakub Kantor
| | |
| --- | --- |
| Nickname: | JoeCX |
| Age: | 32 |
| Hometown: | Třinec, Czech Republic |
| Avs Fan since: | 2012/13 |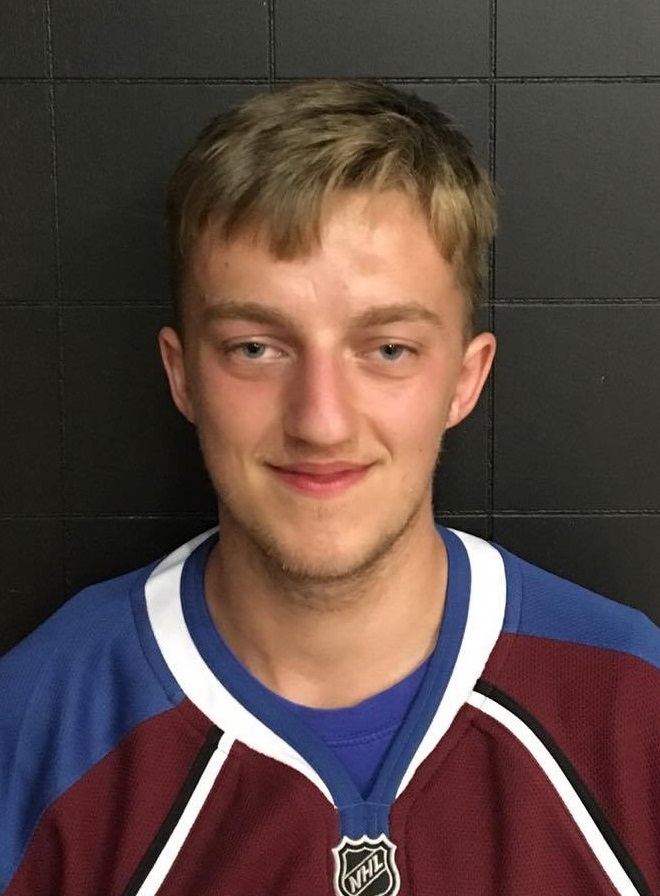 Patrik Czepiec
| | |
| --- | --- |
| Nickname: | |
| Age: | 25 |
| Hometown: | Cesky Tesin, Czech Republic |
| Avs Fan since: | 2005/06 |
Barnabás Palotai
| | |
| --- | --- |
| Nickname: | Barna |
| Age: | 32 |
| Hometown: | Budapest, Hungary |
| Avs Fan since: | 2001/02 |
Nicholas Daviscourt
| | |
| --- | --- |
| Nickname: | |
| Age: | 33 |
| Hometown: | Denver, USA |
| Avs Fan since: | 2005/06 |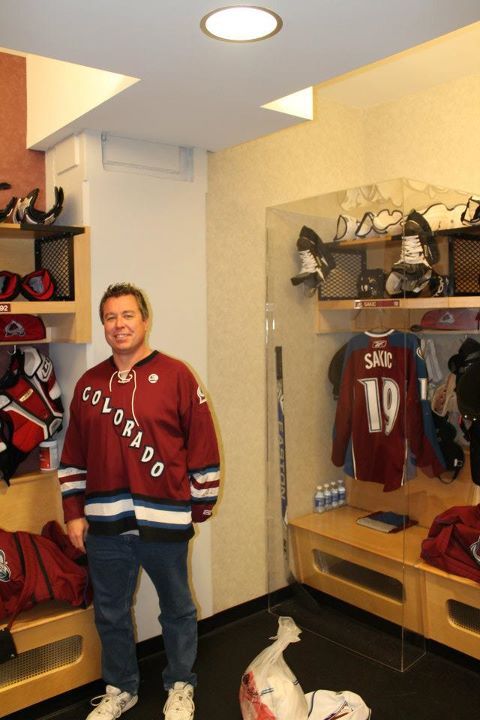 Andy Kay
| | |
| --- | --- |
| Nickname: | Andylanche |
| Age: | 51 |
| Hometown: | Golden, Colorado, USA |
| Avs Fan since: | 1995/96 |