Language:
Slovak/Czech
Back to Stadium Series Web
High winds and fake snow squalls that created a unique cotton blizzard didn´t taint a big hockey night in the Mile High City. The Detroit Red Wings did that instead. Brad Richards, playing in his fifth NHL outdoor game, scored with 1:00 left to break a tie and help the Detroit Red Wings defeat the Colorado Avalanche 5-3 in front of 50,095 at Coors Field in the 2016 Coors Light NHL Stadium Series game Saturday. Richards came in from the side, got the rebound of Niklas Kronwall´s shot and managed to chip the puck up, off and over Colorado goalie Semyon Varlamov for his seventh goal of the season to give Detroit a 4-3 lead. "I´d be lying if I told you I tried to put it in," Richards said. "I just kind of chipped it toward the net, he was kind out of position, and I don´t know if it hit his back or something, but we´ll take those."
Official photo gallery - Pics from Eurolanche
Petr Mrazek made 24 saves, and Tomas Tatar, Gustav Nyquist, Justin Abdelkader and Darren Helm scored for Detroit (31-20-11), which won its second straight game and is 2-0-2 in its past four. Abdelkader said Nyquist´s goal, a blind backhand beauty at 1:27 of the third period, got the Red Wings going. It tied the game 2-2.
Colorado took a 2-1 lead in a first period that had a combined 25 shots. The teams combined for no goals and eight shots in the second, but the offense returned in a third period with five goals and 21 shots.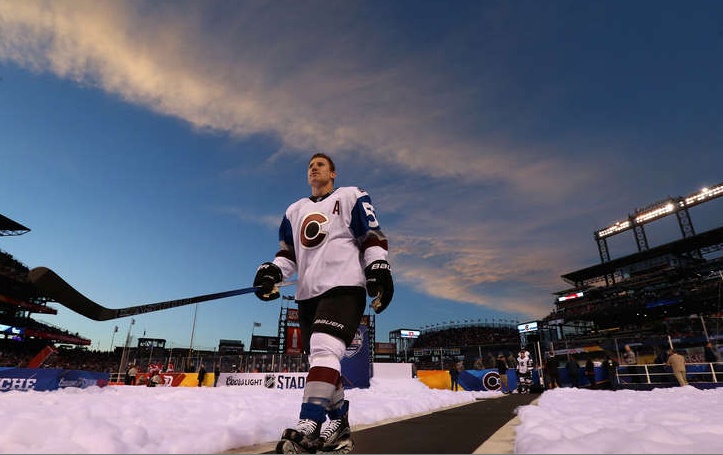 Abdelkader was part of it, scoring at 13:28 to give the Red Wings a 3-2 lead. Colorado forward Alex Tanguay tied the game 14 seconds later, creating the opportunity for a fantastic finish. "Playing in altitude is never easy, and guys were coughing a bit and grasping for air at times, but it was fun," Abdelkader said. "At times guys were just trying to take in the moment, look around, enjoy the scenery because these things don´t happen a lot and they´re special for us and I know the fans too."
Official photo gallery - Pics from Eurolanche
Detroit is 2-0-1 in outdoor games, including a 6-4 win in the 2009 Bridgestone NHL Winter Classic against the Chicago Blackhawks at Wrigley Field. Richards´ has two game-winning goals in his outdoor-game career. He scored to give the New York Rangers a 3-2 win against the Philadelphia Flyers in the 2012 Bridgestone NHL Winter Classic at Citizens´ Bank Park. This time, he capped a weekend that, at least for a few days, rekindled a rivalry that dominated the NHL for almost a decade starting in 1996 and featured an alumni game Friday that brought out 12 Hall of Fame players and more than 43,000 fans.
"It was a special weekend to be part of," Richards said. "Growing up, any time I wanted to watch hockey I wanted to watch Colorado or Detroit. There were so many great players, so just to be part of the history of that rivalry, being around and seeing some of the guys yesterday, and this being a huge two points for our team, it was a pretty neat night. They´re all special, especially the ones you win. This will be a great memory."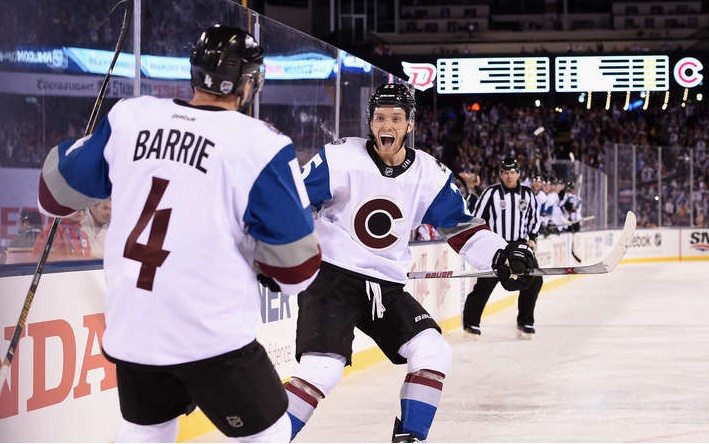 Nathan MacKinnon, Tyson Barrie and Tanguay scored for the Avalanche (32-28-4). Varlamov made 23 saves. "I´m disappointed because we lost, but everything was first-class by the organization," Colorado coach Patrick Roy said. "They did a super job in every detail. It was a nice experience."
Roy felt it was going to be a winning experience as he stood behind the bench with the wind and fake snow whipping around him after Tanguay´s goal. He was thinking the Avalanche, with momentum, were in a great position, especially because they went on the power play 57 seconds later. "Yes, absolutely," Roy said. "I thought we had good energy on the bench. Yes, I was confident that we could score."
The Avalanche couldn´t score on that power play, following a theme of the night. Detroit was 0-for-5 with six shots on goal and is 0-for-17 in its past six games. Colorado was 0-for-3 and didn´t have a shot on goal. Either side could have made excuses and blamed the wind or the swirling cotton for their failure on the power play or occasional inability to sustain offensive pressure, specifically in the second period, but nobody claimed either was a factor.
"We talked before the game that when you play events like this a lot of things happen and you have to be prepared for weird stuff to happen and you have to stay poised," Red Wings coach Jeff Blashill said. "I don´t think it really had an effect. There were just a few moments where that happened, but what a great event. I thought it was awesome. I thought the crowd was awesome. I thought it was a great setting. I was real thankful to be a part of it."

-by Dan Rosen for NHL.com-
Official photo gallery - Pics from Eurolanche