More Fan Club news
Invasion XI: Interview with Tomas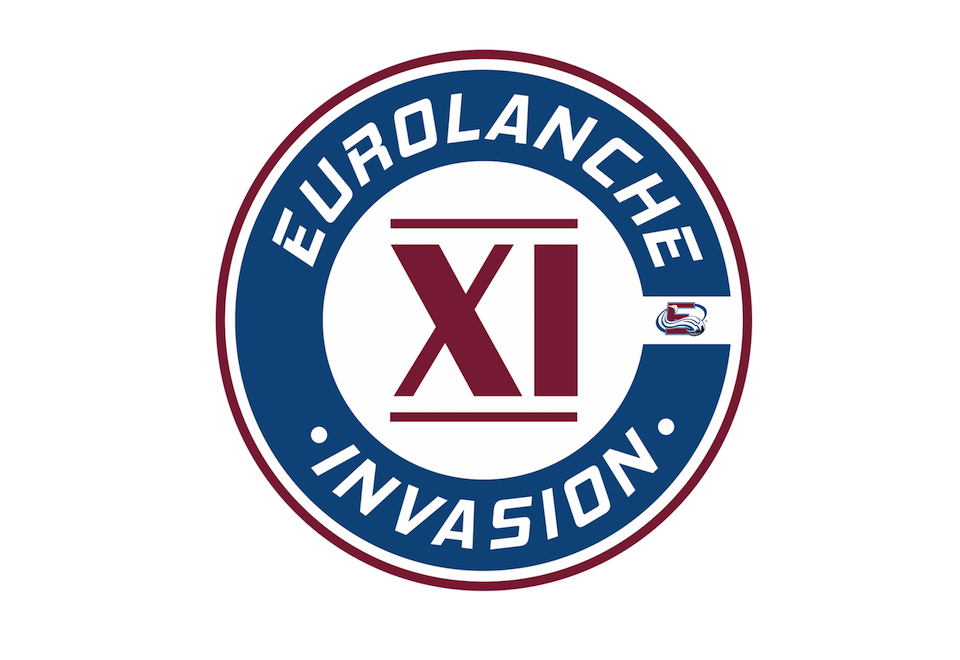 Eurolanche.com introduces participants of the upcoming Eurolanche Invasion XI.
Tomas Oliva, 34, hails from Slovakia and has been an Avalanche fan since 2001, when legendary defenseman Ray Bourque retired after winning the Cup with the Avs. He joined Eurolanche in 2018 and works at an energy company. This will be his first Invasion and first trip to the USA.
Why did you decide to sign up for the Invasion?
My friend and fellow Eurolanche member Peter Junek came up with the idea. I have never been to the US before. When I heard about the Invasion, I didn't hesitate. It's a unique opportunity to get together with other fans, visit the USA and watch my favorite team's games. I always wanted to see NHL action in person. I am looking forward to the Avs games, getting to know the country, traveling to a lot of places either by plane or car. After a personal meeting and a presentation with the organizer, I knew that I always wanted to do this.
What are your expectations of the trip?
A lot of great experiences, including great hockey, traveling, new people, and soaking up everything that will happen around me. Aside from Peter, I don't know the rest of our group in person. I am looking forward to all the interesting places we'll visit there. The biggest expectation are the NHL games. I watched them as a kid on TV and now I'll get to see games in person. I'm also looking forward to see how other fan clubs in other cities work in comparison to Europe. Last but not least, I can't wait until we'll go on our road trip to Chicago and Nashville.
What game are you looking forward to most?
There are two games I'm really interested in. The home game against Winnipeg will a showdown between two teams looking for the Division Championship, but I'm looking forward to the game in Nashville the most. They have a really strong team this year, good form, but let's see if it will be enough against the Avs.
How did you prepare for the trip the past few weeks?
First, I found out my passport had expired, so I had to get new travel documents, ESTA and so on. Then I checked if I prepared enough clothes and if I have a bag that fits everything. As I have never been to the USA before, I had to buy a US power plug adapter. Then I bought some team merchandise and a travel pillow. I'm a little worried about our 12-hour flight from London to LA, so I'm skipping all TV dramas about flight disasters just to be sure. I will tell my boss about the vacation in January and then I'll be ready.


What do you think of the organizational aspect of the trip?
I have to say the organization of this event is on a high level. Everything is carefully prepared in advance. I really appreciate the presentation about the project, which is valuable for "rookies" like me. Active communication, serious attitude, precision and going step-by-step are really important to prepare such an event. It must cost a lot of effort and time. I am really satisfied.

Basic information about the Eurolanche Invasion project, as well as information about the previous ten trips are available at Invasion.Eurolanche.com. If you're considering taking part in a future Invasion and have any questions, please send them to us via eurolanche@eurolanche.com. Registration will be made available at a later date and every Fan Club member, who provided his email address in the signup form, will be notified via the provided email address.
Eurolanche.com
, Worldwide, eurolanche@eurolanche.com
16/01/2019 - 18:00
Discussion